Dairy companies, like Nestle, trust MADCAP to automate the milk supply chain in doing business better. Improve responsiveness to suppliers, gain deeper control, increase sustainability, and provide traceability in processes.
For decades, MADCAP has been the only solution available to enable real-time access to data with every module seamlessly integrated with existing business systems like SAP, J.D. Edwards, Microsoft Dynamics, and more.
In an age where technology has transformed entire industries, what technology has been developed to tackle the complexities for the dairy industry?
Head to our news section to learn: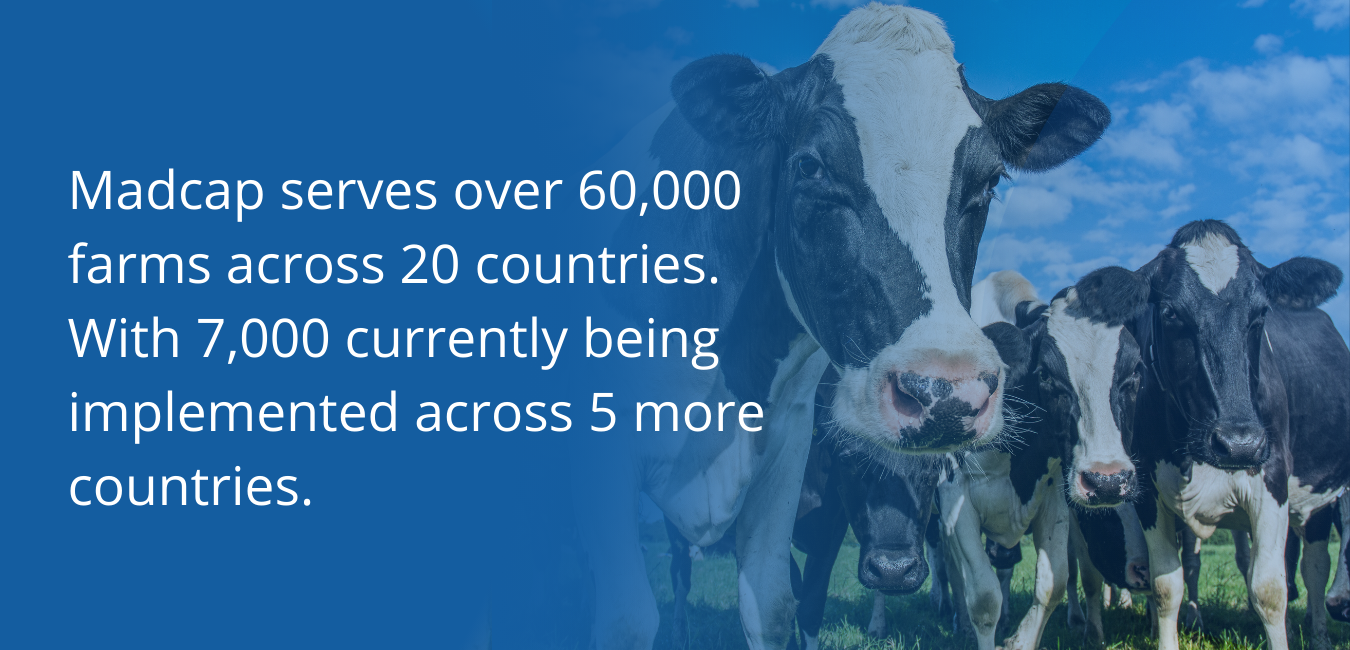 Designed by dairy industry experts, MADCAP is the obvious choice for the management of your milk supply chain.
MADCAP (Milk Analysis, Data Capture & Processing) provides an integrated suite of modules to automate the scheduling, collection, payments, and testing of milk in real time. Our solution is designed for the dairy industry and is suitable for companies of any size, in any country or continent & language.
"We are saving around 80% in our maintenance costs by using MADCAP."
Tomas Vera, Nestle
Digital Innovation in Operations & Agriculture Lead

Trusted by dairy companies around the world to deliver results.
Tangible benefits from day one

Optimise route scheduling


Reduction in carbon emissions

Automate calculations & payments


Single view of master data

Greater visibility for producers & haulers

Access real-time information on the go
About Us
Leading milk supply chain management software company, Contec Group International Ltd (CGI), provides solutions trusted by dairy processors and producers around the world.
Our comprehensive, integrated suite of modules include milk transport scheduling, milk collection, milk testing and producer payment. We have a mobile app to communicate important milk quality and component results to producers in real time, and also a hauler mobile app to ensure optimal route and milk collection management.